Agility Training for Beginners
Master your agility foundation skills at home so every moment in the ring is a BLAST!
Agility training is a super dog sport that can be a lot of fun for dogs and humans alike. It's a true team sport that will help grow your bond and give your dog a much-needed outlet for their never-ending energy!
Agility training may just be the thing you're searching for. It's fun, it burns lots of energy and provides both mental and physical stimulation in one exciting hit!
Agility Fun-damentals is our beginners agility course that you can take at home!
Who's this agility training course for?

★

Complete Newbies ready to try something new

★

Returning agility competitors

★

Struggling agility competitors needing a fix
You may have never tried any agility training before, or perhaps you've competed with a previous dog and want to teach your new addition the agility foundation skills.
You may even have tried agility with your dog more recently, but found there were some holes in your agility training that you'd quite like to fill!
Master the agility fun-damentals and fully enjoy every moment when you enter the ring.
Agility training for beginners
This beginner agility course covers the six fundamental areas you need to master so that entering the agility ring is a fun-filled time.
Agility events are busy, distracting places – especially for dogs. With lots of handlers and dogs queuing up to enter the ring, and hoards of people milling around, it's not just your agility skills at play.
Your dog needs a super strong recall, the ability to focus on you around highly stimulating distractions, and a drive to want to run the course.
Inside this self-paced agility course you will learn how to:
Build desire for rewards that work in the agility training ring
Teach self control basics so your dog can follow cues even when excited
Use shaping and body awareness to help your dog connect their brain & body
Improve recall around distractions through games
Develop handling and groundwork exercises so you have your foundation course skills nailed
Teach your dog to wait patiently, so they can queue for their turn with grace!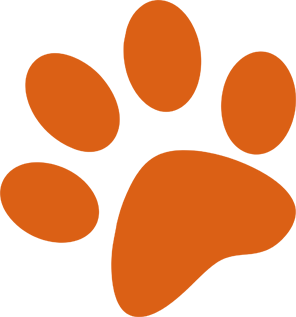 Give your dog the skills to start agility classes with confidence
Just £24 a month
or
£144 for lifetime access
Billy (my Jack Russell) and I have learnt so much while we have been training with Gemma. He pops over jumps, beetles through tunnels and climbs the A-frame and walkway, all the while listening to my directions and wagging his tail. We are just getting to grips with the weave poles. That we have achieved so much is down to Gemma.
This is a self-paced course that allows you to pick your focus and work through the content at your own pace. It covers impulse control, building drive, fundamental obstacle and course skills, and much, much more.
Whether you fall in love with agility or decide it's not the sport for you, you will unlock incredible skills that will serve you and your dog in everyday life.
Afterall, having a dog who can focus on you around distractions, who can control themselves even when super excited, and who is confident navigating novel situations is a pass to enjoying incredible adventures together.
Just £24 a month – OR-  £144 for lifetime access