Teach your overexcited dog to unlock their self-control superpowers!
Overexcitement can lead to poor recall, jumping up, and an inability to listen when it really matters. Total Toy Fix is a dog training course that teaches your dog to curb their enthusiasm when needed, all through games and play! 
Your dog's spirit and enthusiasm is a joy to behold…. Until it's not! If your dog leaps all over visitors, runs off after dogs/people/squirrels/birds/[or insert other distraction!], and simply can't contain their excitement, then Total Toy Fix is for you! 
This course is also invaluable for owners of reactive dogs. Through play, you can help your dog have some much-needed fun time and to be more in control of their own arousal levels. 
This online dog training course equips you with the magic tools that enable you to teach your dog to control their responses to things that cause big reactions and install some all-important self-control!
When you master this, it unlocks a world of freedom for you and your dog. You can walk quietly and calmly on lead, through fields of livestock, busy picnic areas and ball games… you can even have guests over to your home without worrying that your dog will lose their marbles!
The dog training course that teaches tremendous self-control
Whether you want better self-regulation on the agility field or for your dog to be able to reign in their deep desires to chase, run and leap at inappropriate times, Total Toy Fix will help you. 
This course is packed with over 45 training videos teaching you fun games and exercises that will have an incredible impact on your dog's ability to calm the pup down!
Play v. Prey

Building desire for playtime

Teaching a toy hold

How to play tug
Switching control positions

Install control dimmer switch

Increasing arousal difficulty

Create amazing self-control
How to stop tugging

Create desire to let go!

Get manners in arousal

Create listening in arousal
Retrieve (the recall supercharger)
Using gun dog place boards

Criteria for 'Fetch'

Reverse retrieve

Restrained retrieve
Play with my toy game

Solid start lines

On & off switch

Race to dead toy
The power of sniffing

Toys searches – in sight and active

Searching high, low & inside

Toy discrimination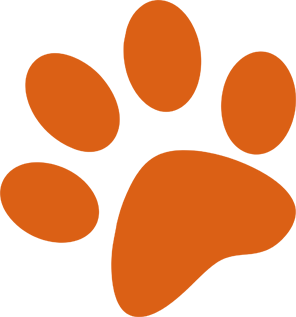 Unleash your dog's remarkable self-control through play
£24 a/month (cancel anytime)
or 
£144 one-off payment for lifetime access
The ethos of building the dog's self control and giving them the tools to learn to make good choices is amazing. I feel my dogs are really using the brains they were given now and we work well as a team!!!
It really depends on you! If you want to plough through it all, then you could complete it in as little as 3 months. It's structured so that you can dip in and out at your own pace and come back to it when you need to. I recommend 6 months access so you can really master everything inside. 
You can buy lifetime access to the course for £144, or pay monthly at £24 p/mth for as long as you need it.
This is a great course for dogs who don't like to play with toys. We start with looking at the motivating factors that can inspire a dog to play so you can find the right style of toy and games to get your dog's attention! 
I'm glad you asked, yes! Physiologically speaking, the body reacts in the same way to stress as overexcitement – the system floods with adrenalin. Giving your dog the tools to control their reactions is incredibly valuable for dogs who are prone to 'overreact' in whatever form that takes. 
It's also a great source of relief to inject some lighthearted fun and games into what can be a very challenging and stressful behaviour problem to work with. 
You can also book ad-hoc 1-2-1 sessions with me to get extra support if you need it.
Ready to tame your dog's enthusiasm?