Total recall training for dogs with runaway tendencies!
Teach your dog to come back the first time they're called with our remarkable recall training course.
"Come back!" *whilst shaking bag of treats and running after them in despair*
Yup. Yet again, your dog's gone running off, ignoring your recall cries and is happily doing their own thing.
This isn't just frustrating, it can be dangerous. If your dog goes running off after a squirrel or bird and winds up lost, or dashing across train tracks or roads, they could end up in trouble.
Equally, running up to other dogs who may not welcome their friendly advances can put your dog at risk. Not to mention the potential for being shouted at by frustrated dog owners, even when you're clearly sorry for not being able to recall your dog!
Does your dog ignore recall in favour of
Let's teach your dog to come back the second you call, NO MATTER WHAT ELSE IS HAPPENING.*
How do we do that?
It's entirely possible to teach your dog a faultless recall. Yes, it will take time and perseverance, but with dedication and consistency, you can achieve it!
This isn't just about teaching your dog, we need to help YOU develop the dog training skills to teach your dog a consistent recall.
This recall training course will help you to hone your skills, so that you can gradually develop an impressive recall that melts away all your worries.
Please note
If you have a reactive, nervous or anxious dog then it's worth having a chat with me prior to booking onto this course. You can get in touch here.
Enroll today and get instant access to:
12+ lessons packed with fun games to power up your recall
Simple recall games to weave into your everyday life with your dog
How and when to up the ante with distractions
Making auto check-ins a habit
How to change your behaviour to improve your dog's recall
Plus, a bonus rapid recall webinar heaving with my top recall tips and tricks.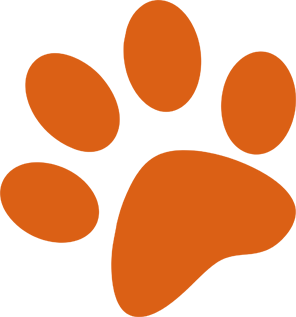 ENJOY OFF-LEAD FREEDOM WITH NONE OF THE WORRY
Gemma is excellent. She helps with real-life challenges for dog and human, and has really helped me understand my dog better. Our lives are all the better for Gemma's help support and advice!
*This level of skill takes time and consistency, but it is totally achievable. It's important to use safety precautions as you increase the level of distraction and difficulty of your recalls. If in doubt, use a long line until you're 100% sure of your dog's recall ability.
As your recall improves, you may be tempted to take greater risks with where you let your dog offlead. Please always err on the side of caution, until your completely certain your dog will come when called, every single time.
Hi, I'm Gemma
I'm a dog trainer and behaviour specialist dedicated to helping you understand your dog better, so you can get the good behaviour you've always wanted from them.
My goal is to help you enjoy living with your dogs as much as I do. There is nothing I love more than spending time watching them run free when we go out walking together – it's a great way to relax and unwind after a busy day.
All of those lovely things you're hoping for with your dog are founded on building an incredible relationship. And I'd love to help you achieve that, so you can go out into the world together and create amazing memories with one another too.
Ready to nail those super speedy recalls?