Online dog training that takes your dog's skills to new heights
Nail the basics and progress your dog training at home with our Inbetweener Dog training course. From recall to self-control and loose lead walking, it's all covered in easy-to-follow lessons.
Is your dog's behaviour causing you worry, stress, or frustration?
The Inbetweener Dogs training course is just what you need. This course compiles all the dog training exercises that I use when starting to tackle any problem behaviour. 
So whether you have a new rescue dog, a teenage dog, a reactive or nervous dog, or an older dog whose behaviour's gone awry, this is for you! 
Akin to puppy basics but for any age dog, you'll tap into the foundation skills that will help your dog do as you ask, no matter what's going on around them.
Most people think they've trained their dog and mastered the basics, but in reality, it's all a little hit and miss!
Your dog might be able to sit, or go to bed on cue when you're standing in front of them with a pot of cheese in your hands…. But what if you're by the front door, letting a guest inside, and you ask your dog to sit from a distance? 
With Inbetweener Dogs, you'll teach your dog to confidently respond to what you ask even at a distance, or around exciting distractions.
Dog training at home, on your schedule.
Gain instant access to 40+ bite-sized video lessons that you start and build upon in easy-to-follow steps. Your dog's skills will progress, so they're able to enthusiastically do as you ask, whenever you ask. Hooray!
Sit, Down, Release word

Daily self-control practices

Switching between Down to Sit

Hand touches with distractions
Building value for crates

Criteria

Distractions & consequences

Using criteria everyday
Head collars v. harnesses

Loose lead walking criteria

Naming the position

Turn away game
Name response game

Restrained recalls

Recalls with distractions

Meeting & greeting
Loose lead walking with distractions

Recalls: clarity, confidence & consequences

Being positive, patient & persistent

Recalls from control positions
Listening skills

Walking amongst distractions

Stop the Dog exercise

Off-lead walking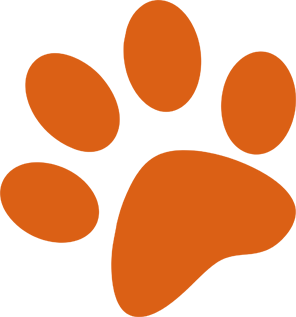 Enjoy changes in your dog you never thought possible
£24 a/month (cancel anytime)
or 
£144 one-off payment for lifetime access
I enrolled in Gemma Fisher's online dog training classes when my standard poodle was 14 months old. In just a few months the change in him is amazing. I would not have believed it possible. Gemma not only teaches you how to work with your dog, she truly cares and wants to see you and your dog succeed.
True freedom is yours to enjoy when your dog is able to listen and perform these asks anywhere, no matter what's going on around them. 
Reaching this level of skill takes time, consistency and persistence. In this training course, you'll learn how to take your skills to a level that gives you the freedom that you and your dog deserve.
It really depends on you! If you want to plough through it all, then you could complete it in as little as 3 months. It's structured so that you can dip in and out at your own pace which should take around 6 months. 
You will need to start by teaching your dog in a quiet, distraction-free environment, before upping the difficulty and taking it on the road. You will benefit from having the videos to refer back to as you progress your training to new levels. 
You can buy lifetime access to the course for £144, or pay monthly at £24 p/mth for as long as you need it.
This course is designed for dogs aged 6 months and above. But with that said, younger puppies with experienced handlers would also enjoy working through these lessons.
It's a great foundation level training course for dogs from all walks of life, with varying levels of training experience. Even if you've never tried any formal training with your dog, you will be able to work through this course and achieve great results. 
You'll be able to access me for support in our Facebook group so you can get any questions answered.
Yes! Dog training classes typically take place over the course of around 6-8 weeks. They teach you foundation behaviours but progressing them can be tricky without ongoing guidance. 
This course will take you from basic through to intermediate level, with step-by-step lessons to follow at each stage. 
Plus, you can book ad-hoc 1-2-1 sessions with me to get extra support if you need it. 
Ready to take your dog training skills to new heights?