Where possible I try and collect my puppy early in the day in order that I can spend time getting to know them before we reach bedtime.
It also means they're more likely to be tired out from a busy day full of new experiences.
There is conflicting advice about how to handle the first night home. And having tried out a few different ways, here's how I do it now.
Overnight I will crate my puppy, and for the first few days the crate will be set up on or right up alongside my bed. I usually use a table or chairs to prop it up so that my puppy is at eye-level with me when I go off to sleep.
In the crate I pop a soft toy/ blanket or similar that smells of mum & litter mates. I also spray some Pet Remedy (see below) on the bedding at least 30 minutes before we head to bed.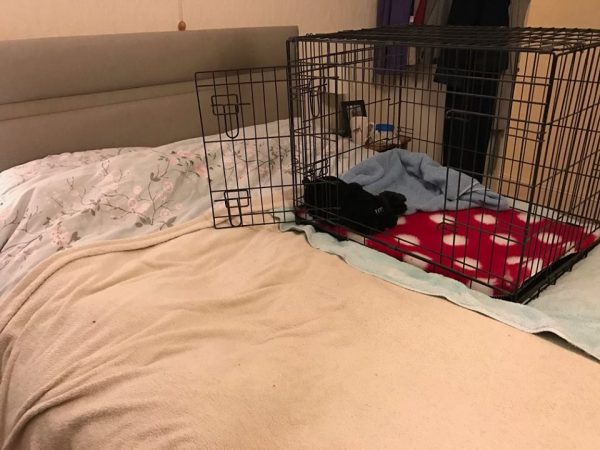 I'm led by puppy about when seems like a good time to head to bed, usually a bit later than normal – say 11.00pm onwards.
My pup's usually lay as close as they can to me alongside the crate, and I don't usually hear a peep out of them until they start to stir around 7.00am.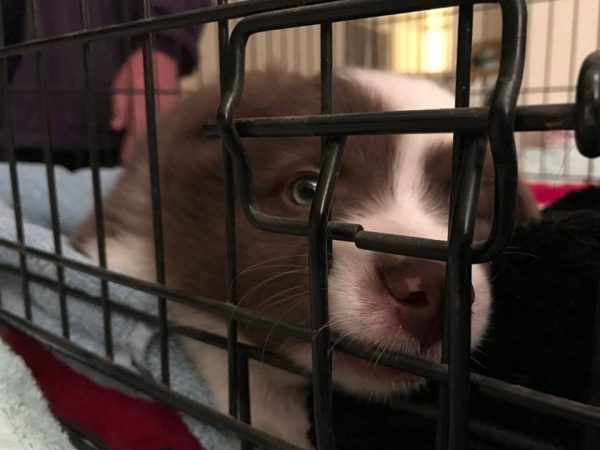 The video below are some thoughts of mine after the first night with Impact, my Working Cocker Spaniel puppy.
I gradually move the crate further away from the bed/ to the landing/ until they're sleeping downstairs along with the rest of my rabble!
Useful Resources
Only Dog Cages Website: https://www.only-dog-cages.co.uk/
Good quality crates at a reasonable price
I love the Ellie-Bo Heavy Duty puppy pen – very versatile both as a pen and setting up as a divider too